About This Event
Join us at our Fall Wedding Experience which will be held on Sunday, October 25, 2020 from 1:00- 4:00pm in the comfort of your own office or home. Grand Finale will be live streamed at 4:00pm.

This show is produced by Devoted, the best local wedding resource in Columbus, OH with a database of over 20,000 local engaged couples. Our focus is helping these couples connect with amazing wedding pros like you! This is one of the ways we get your business exposure to these couples.

Top Reasons to do a Virtual Show
1. COVID, COVID, COVID!!!
2. You will be able to get directly in front of hundreds of engaged couples from the safety of your business or own home!
3. You will get 30 days of exposure after the show!
4. There is a higher attendance of engaged couples to virtual events!
5. It will save you time and money!
6. You will get a lead list!

What's Included:
1. You get a virtual booth where engaged couples can jump in and chat with you live.
2. You will have the ability to allow couples to purchase products/services directly through your page.
3. You can post videos, pictures, company description, and handouts.
4. You will be listed on the Devoted Columbus website.
5. Donate a grand prize valued at a minimum of $150 with no strings attached and receive exposure on an additional page on our website as well as an upgraded listing on our online directory.
Event Schedule
To Be Announced
---
Demographics
Columbus, Ohio for In-Person Event

National for Virtual Event
Female/Male Gender Split
80 %
20 %
---
Marketing Statistics
---
---
Past or Current Sponsors and Vendors
Previous Year Total Exhibitors, Vendors and Sponsors: 75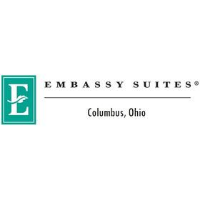 ---
Event Terms and Cancellation Policy